Pressemitteilung senden
Pressemeldungen der Aussteller
Cooling systems from prototype to production finish
KIRPART, 26 May 2017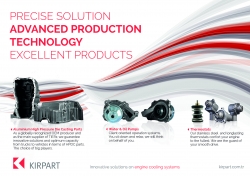 Engine cooling system expert KIRPART will present its range of thermostats, water and oil pumps and aluminum high pressure die cast and machined parts.
---
Pecision disamatic molding lines for cast iron components
WHB, 26 May 2017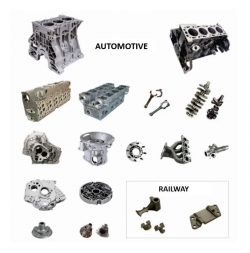 WHB will present its range of precision manufactured steel, iron and aluminium components for major OEMs and vehicle manufacturers.
---
Next generation gasoline direct injection seamless tubes
Sandvk, 26 May 2017

Sandvik will present Pressurfect TM, a seamless stainless steel tube range for use in next generation of gasoline direct injection (GDI) engines.
---
Miba Coating Group presents friction enhancing direct coating, with GRIPCOAT Direct
Miba Coating Group, 23 May 2017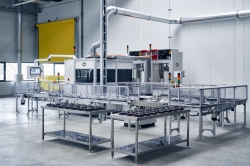 The Miba Coating Group presents GRIPCOAT® Direct, which, for the first time, offers the possibility to increase the friction coefficient by partially applying a friction enhancing coating to components. This eliminates the need for additional friction-discs whereby the assembly is more simple and costs are reduced significantly.
---
A smart patent-pending technology to creat heat-defying air and fluid connections - on show with TRIDON
TRIDON, 23 May 2017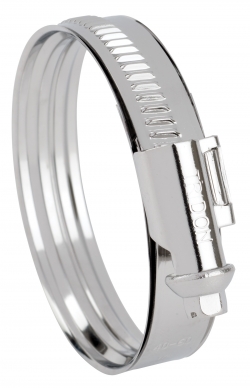 TRIDON will be present its SmartSeal® self-adjusting, stainless steel clamps, which can counteract thermal expansion and contraction caused by under-hood temperature variations when sealing air and coolant connections.
---
Aluminium gravity sand castings for powertrain technologies
Fonderie Alluminio Tazzari, 23 May 2017
Aluminium foundry operator and supplier Fonderie Alluminio Tazzari will showcase its aluminium gravity sand casting and die casting components.
---
Vapor management storage systems and fuel delivery closure systems
Stant, 23 May 2017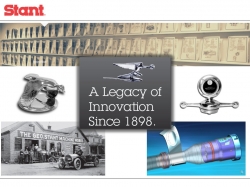 Stant will showcase its evaporative emission capabilities, including vapor management-storage systems, fuel delivery-closure systems, and thermal management systems.
---
NINCAR supplier group showcase best components for Tier One
NINCAR, 23 May 2017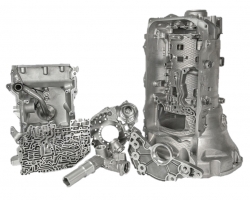 NINCAR, a group of specially selected automotive industry suppliers will be at Engine Expo 2017 to help OEMs and tier one suppliers find the right solution for a range of components.
---
3D protoyping for high integrity, precision machined castings - on show!
Ascent Castings Technologies, 23 May 2017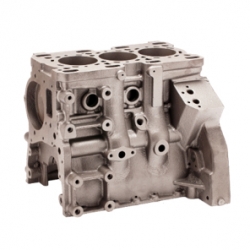 Ascent Castings Technologies will present its range of high-integrity castings that can be produced in low volume as well as full production.
---
Optimal temperature controlled cooling system solutions – from concept to mass production
Saleri, 23 May 2017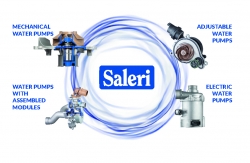 Saleri will showcase its range of cooling systems designed to help reduce CO2 emissions and improve fuel consumption.
---
Precision shafts and stabilizing elements for car batteries - on show!
MFT Motoren und Fahrzeugtechnik GmbH, 23 May 2017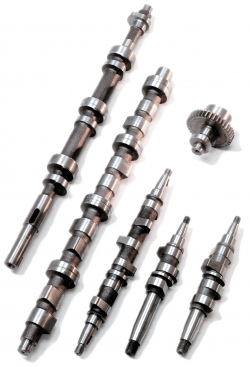 MFT Motoren und Fahrzeugtechnik GmbH will present its ready-to- install shafts and battery stabilizing elements.
---
Heat and pressure resistant ta-C coatings developed for high durability piston pins
HEF Group, 23 May 2017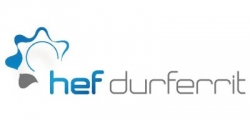 HEF Group will showcase its latest developments in surface coatings to ensure higher durability of piston pins in new efficient engines.
---
Quality and innovation in quick-connectors and engineered clamps on show with Norma Group
NORMA Group, 23 May 2017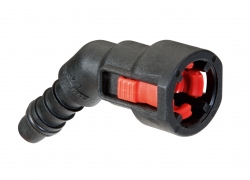 NORMA Group, one of the global market and technology leaders in Engineered Joining Technology (EJT) will showcase its range of clamps, connectors and fluid systems.
---
Customized multilayer, lightweight, fire barriers for high-voltage battery systems
HKO Heat Protection Group, 23 May 2017
HKO Heat Protection Group will be showcasing its specially developed fire barriers for high- voltage battery systems that are up to 12 times lighter than standard electrical insulation.
---
Revolutionary rapid prototyping substitutes sand casting for 12 week delivery of die cast components
Heck & Becker, 23 May 2017

Heck & Becker presents K1 prototyping to help revolutionize the die casting process.
---
Corrosion-resistant carbide and ceramic metals for injection components certified to ISO/TS 16949
CERATIZIT, 23 May 2017

CERATIZIT, a pioneer in developing exceptional hard material products, will showcase its strengthened, rigid, corrosion-resistant injection components made from carbide grade metals.
---
Integrated engine analysis using 3D Scan, teardown and metrology technologies
A2MAC1, 23 May 2017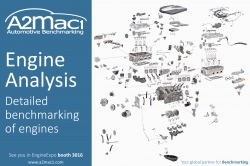 A2MAC1 will present its engine analysis solution with comprehensive data collection for engine systems, using integrated web-based software.
---
Italian component provider widens its manufacturing capabilities and product offering through the acquisition of MAPE Technology
Streparava Group, 26 April 2017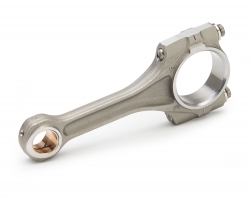 Streparava Group, a global supplier of automotive chassis modules and high precision powertrain components has announced its acquisition of MAPE Technology.
---
Casting process for superalloy components, promises thin-wall castability and superior fatigue properties
Hitchiner Manufacturing Co. Inc., 26 April 2017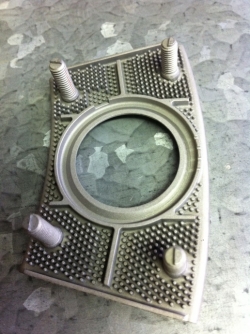 Hitchiner Manufacturing Co. Inc. will highlight its unique Counter Gravity Low-Pressure Inert- Atmosphere (CLI) casting process, designed to help metallurgical cleanliness and thin wall castability, in high-volume production superalloys.
---
New low temperature diffusion treatment for injectors and other metal parts that eliminates distortion and flaking - from Gerster On Show
Gerster, 26 April 2017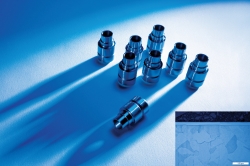 Gerster will present its new HARD-INOX- S treatment for improved wear and corrosion resistant injectors, using non-magnetic materials.
---